Poet of the River
Poet of the River
[Ms.] (july 27 1994 / California, but move around a lot.)
Biography of Poet of the River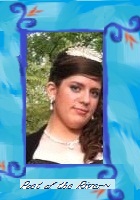 I'm 19 with a knack of finding the worst and best of life and reveling its most complicated questions.
So here I am, sharing these intriguing aspects of life with you, and placing them here for you to read. I am very interested in science and the way our world is today. I have much to learn about the world and am always seeking to learn new things.
I love music and mystery as well as a good book atoned with answers to fill my limitless curiosity.
I am a colorful person and am very acceptable of different beliefs. I am always eager to hear the opinion of others and am always willing to adapt to change. If there is something I have written that you disapprove of, tell me. I will not take offense. I would be glad to change my style of writing time to time to better suite my readers.
Please comment if you find something you like.
Enjoy the poetry and thank you for your time.

I care about all even if not in myself. if you need someone to talk to, contact me. I will listen. And I will not judge you. I, am here to help~

Find me on facebook, 'River Poet'

or e-mail me: 'PoetoftheRiver@mail.com'

Poet of the River's Works:

poem book 'From a window'

poem book 'Poet of the River'
Bad Or Not (Thought)
A man once said their is no such thing as a bad day,
Just bad moments we choose to take with us all the way.
If that is so then why are good days still good?
Or is it just a moment we hold on to as long as we can?
If so then their are no good days or bad days in life their all the same.
Just days we wish would last forever,
And ones we wish never came.