Quincy Troupe
Biography of Quincy Troupe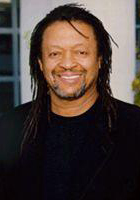 Quincy Thomas Troupe, Jr. is a poet, editor, journalist and professor emeritus at the University of California, San Diego, in La Jolla, California.

Early Life
The son of Negro League baseball catcher Quincy Trouppe (who added a second "P" to the family name while playing in Mexico to accommodate the Spanish pronunciation "Trou-pay"), Troupe Jr. attended Grambling State University on a basketball scholarship. He failed to finish either of his first two semesters and subsequently joined the United States Army, where he was stationed in France and played on the Army basketball team. In France he encountered Jean-Paul Sartre, who recommended he try his hand at poetry.

Upon his return to civilian life, Troupe moved to Los Angeles, where he encountered the Watts Writers Workshop and began working in a more jazz-based style. It was on a tour with the Watts group that he first began his academic life.

Career

In 1969, Troupe visited Ohio University with the poetry tour. He would soon be offered a position as writer-in-residence. In 1971, he moved to Richmond College on Staten Island in New York City, where he was a lecturer.
In 1976, Richmond College underwent a merger and became the College of Staten Island of the City University of New York. It was during this transition, Troupe later revealed, that he adjusted his curriculum vitae to include a (fictitious) bachelor's degree he claimed to have earned in 1963 from Grambling State University. He made the addition in order to possibly attain tenure, which he likely could not have done without an academic degree. The fiction went unchallenged for nearly three decades.

Over the next few years, Troupe became a celebrity in the academic world, winning an American Book Award for 1989's Miles, the Autobiography (written with Miles Davis) and earning numerous other accolades. In 1990, Troupe moved to the University of California, San Diego as a professor of literature, where he continued to gain acclaim, and became the founding editor of Code Magazine.

In early 2002, Troupe was named California's first Poet Laureate and took office on June 11, 2002. A background check related to the new position revealed that Troupe had, in fact, never possessed a degree from Grambling; he attended for only two semesters in 1957-58 and failed most of his classes. After admitting that he had not earned a degree, he claimed to have studied Political Science, but there is no evidence that he ever did so, and he earned no academic credits whatsoever from Grambling. He resigned from the Poet Laureate's position and retired from his post at UCSD rather than face an administrative review.

Other notable Troupe works include James Baldwin: The Legacy (1989) and Miles and Me: A Memoir of Miles Davis (2000). He also edited Giant Talk: An Anthology of Third World Writing (1975) and is a founding editor of Confrontation: A Journal of Third World Literature and American Rag. He taught creative writing for the Watts Writers' Movement from 1966 to 1968 and served as director of the Malcolm X Center in Los Angeles during the summers of 1969 and 1970.

The year 2006 saw the publishing of his collaboration with self-made millionaire Chris Gardner on the latter's autobiography, The Pursuit of Happyness. The book served as the inspiration for a film of the same name later that year starring Will Smith.

Among his honors and awards are fellowships from the National Foundation for the Arts, the New York Foundation for the Arts, and a grant from the New York State Council on the Arts.

Today, Troupe lives with his wife, Margaret, in Harlem, New York City, where he edits NYU's Black Renaissance Noire and continues to write.
Poem for My Father
for Quincy T. Trouppe Sr.


father, it was an honor to be there, in the dugout
with you, the glory of great black men swinging their lives
as bats, at tiny white balls
burning in at unbelievable speeds, riding up & in & out
a curve breaking down wicked, like a ball falling off a table
moving away, snaking down, screwing its stitched magic