Rachel Fogle
Rachel Fogle
(July 26,1977 / Baltimore, MD)
Biography of Rachel Fogle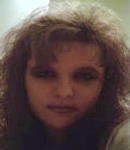 I am 27yrs old and have been writing poery since I was fourteen.

My grandfather was a poet and I just kind of fell into it myself.It is the most beautiful way to express how one feels and to maybe allow others to relate.

All of my poems are from life and written from my heart.

Please feel free to share with me, as I look to forware to sharing my words with you.
Broken & Torn
Scattered about, broken away lost in this world no time for play.
Living, liking left behind, sometimes emptyness is not hard to find.
Weary, waking day to day, losing track god still has his say.
Timeout, look back, reflect and give thanks.
Sometimes good moments go by to fast.
Giving, taking loving us all,
Mothers definitely didn't miss their call.
Laughing, crying we're still here,
Children give thanks for their happy years.