Rachel Fogle
Rachel Fogle
(July 26,1977 / Baltimore, MD)
Biography of Rachel Fogle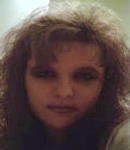 I am 27yrs old and have been writing poery since I was fourteen.

My grandfather was a poet and I just kind of fell into it myself.It is the most beautiful way to express how one feels and to maybe allow others to relate.

All of my poems are from life and written from my heart.

Please feel free to share with me, as I look to forware to sharing my words with you.
Words
Beauty unrestrained, captured in time,
They come from the depths of one's soul that is kepted only by a fine line.

Swaying with my pen, they drift so easily,
Words that create beauty and moments by the sea.

Proudly they bring boldness to a poem that once was raw with stain,
Change one word and in that line it will never be the same.