Rachel Fogle
Rachel Fogle
(July 26,1977 / Baltimore, MD)
Biography of Rachel Fogle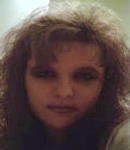 I am 27yrs old and have been writing poery since I was fourteen.

My grandfather was a poet and I just kind of fell into it myself.It is the most beautiful way to express how one feels and to maybe allow others to relate.

All of my poems are from life and written from my heart.

Please feel free to share with me, as I look to forware to sharing my words with you.
When Love Is Done
In you I saw everything one can see,
When love comes it shouts it's voice from the heavens & the seas.

Never did I think that it would end,
Never did I think you would not want me again.

When Love Is Done,
It hurts a great deal.
Knowing that two people have gone on and undone what they most wanted to heal.