Rajendra Shukla
Biography of Rajendra Shukla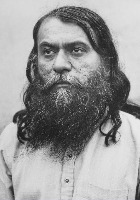 Rajendra Shukla is a well known Gujarati poet.

Introduction to Kavi Shri Rajendra Shukla

Name: Rajendra Shukla Father: Anantray Shukla Mother: Vidyagauri Place of Birth: Bantwa, Dist. Junagadh, Gujarat. Date of Birth: 12 October 1942.
Native place and the point of beginning and the source inspiration: Mt. Giranar, Junagadh city, Gujarat.
Marriage: in 1974 with Nayana Jani, M.A. with entire English, First in Gujarat University, winner of F. C. Dawar Gold Medal (daughter of well-known scholar and folklorist Prof. Kanubhai Jani).
Birth of son – Dhaivat – in 1975. Birth of son – Jajvalya – in 1977.

Education

Primary: Mainly at Bantwa, up to 1954. (at Jamnagar and Bhavnagar for short intervals in between) Secondary and Higher-secondary: Majevadi (dist. Junagadh) up to 1956. Junagadh – Bahadurkhanji High School up to 1957. Ahmedabad – H. B Kapadia High School (SSC) 1960 College education: Junagadh – Bahauddin College (Inter Arts) up to 1963. Ahmedabad – L. D. Arts College (B.A. Sanskrit-Prakrit)up to 1965 Ahmedabad – School of Languages, Gujarat University (M.A. Sanskrit-Prakrit, special subject Indian Poetics) up to 1967.

Teaching

Chhota Udaipur – Shri Natavarshimhji Arts College, 1967-1969 (Graduate Level) Ahmedabad – Gujarat Vidyapith, 1969-1970 (Postgraduate Level) Patan (North Gujarat) – Kotawala Arts College, 1970-1971 (Graduate & Postgraduate Levels) Ahmedabad – Vivekanand Arts College 1972-1973, part time (Graduate Level) Dahod – Navjivan Arts College, 1972–1973, part time (Graduate & Postgraduate Levels) Dahod – Navjivan Arts College, 1973–1977, full time (Graduate & Postgraduate Levels) Dahod – R. and L. Pandya High school, 1977-1982 (Supernumerary Lecturer, High School.

Voluntary Retirement

In 1982 – in search of a "meaningful alternative to the prevalent educational system", in order to devote time and energy for the education of their children.
1982 onwards - Constant active observation of his children's self-education, reflection upon education and poetry writing.

Publications

First poem published in prestigious Gujarati magazine "Kumar". Thereafter, continued publication of poems in other literary magazines like Kumar, Kruti, Ray, Kavita, Milap, Kavilok, Vishvamanav, Kankavati, Shabdasrushti, Navneet-Samarpan, Gujarat, Abhiyan etc.

Anthologies

First anthology "Komal Rishabh", 1970. Re-print in 1983. (out of print at present) Second anthology "Sva-Vachak Ni Shodh" – A long poem, 1973, (out of print at present) Third Anthology "Antar Gandhar", 1981 (out of print at present) Fourth Publication – "Ghazal Samhita", 2005.- a collection of more than 450 Ghazals in five "Mandala-s" (parts). 1. "Sabhar Suraahi", 2. "Meghdhanunaa Dhaal Par", 3, "Aa Ame Nikalyaa", 4. "Jhalhal Padaav", 5. "Ghir Aayi Girnaari Chhaya.

Awards and Accolades

To "Komal Rishabh" - from Government of Gujarat - best Anthology of poetry for the year, 1970 (shared with poet Ramesh Parekh), first prize
To "Antar Gandhar" - from Government of Gujarat - best Anthology of poetry for the year, 1981, first prize
To "Antar Gandhar" – Kavi Shri Nhanalal Prize, 1981.
To "Antar Gandhar" - Uma-Sneharashmi Prize, 1982.
Kavi Kalapi Award given by Indian National Theatre, Mumbai – for Ghazal writing. 2001.
Gujarat Sahitya Academy Award to "Ghazal Samhita" for Best Anthology of Gujarati Poetry, 2005.
Narsinh Mehta Award – the highest award being given to contemporary poet, 2006 by Shri Moraribapu.
Ranjitram Suvarna Chandrak – for significant contribution in Gujarati literature, 2006.
Felicitation as an eminent personality from Junagadh - by Mr. Narendra Modi, Chief Minister, on the occasion of Gujarat Day, 2007.
National Academy Award to "Ghazal Samhita" for the best Gujarati publication of the year, 2007.
Narmad Chandrak, 2008.
Vali Gujarati" Award for Ghazal Year
Lekharatna award by Kanchi Kamakotipeeth Shankaracharya Shri Jayendra Saraswati year

In Detail

The poet is a multifaceted versatile personality. His poems are nothing but a sheer joy of creation, nothing but a celebration of The Living itself.

He is a scholarly person; his knowledge of Sanskrit, Prakrit, Apabhraumsha and Old Gujarati languages gives him a complete background of evolution of the language and literature and culture of India from Vedic Era to the present, contributing to the language and diction of his poetry.

He is well versed in modern currents of literature and literary trends and of course, present day Gujarati language which is enriched by his first hand acquaintance with the dialects of Saurashtra region of Gujarat. On the other hand, he is equally conversant with the culture and long and rich tradition of Urdu poetry as well. All this gives a unique colour to his creations.

The poet has imbibed many undercurrents of living – mystic, metaphysical, philosophical and cultural, the Classical tradition of Vedas and Upanishads, Jainism and Buddhism and the tradition of medieval Saints and Sufis.

So the world of his poetry is enriched by the experiences of the sages and seers like Yagnavalkya, Nachiketa, Vishvamitra, Asthaavakra etc. This thread is continued to Chaitana Mahaprabu, Sant Gyaneshwar, Sant Tukaram, Kabir Saheb, Mansur, Nanak Saheb, Meerabai, Kavi Narsinh Mehta, Akho, Dada Mekaran, Dayaram up to Nhanalal, Kalapi, Balwantray Thakore, Kavi Kant and Sagar Maharaj to enlist only a few, and of course the folk and oral continuity, lore and literature of the bardic traditions.

As a result, the language of his poetry uses a greater vocabulary of culture and literature – words, phrases and phonetics – languages like Sanskrit, Marathi, Bengali, Punjabi, Kutchi, Marwadi, Urdu, Avadhi, Brij, Sadhukkadi Hindi etc. His poetry abounds in allusions to tales, legends and myths.

He is idebted to Kalidasa, Bhasa, Bhavabhuti, Amaruka, Bilhan, Jayadeva, Pandit Jagannath. The inner world of his poetry refects the influences of Shankar Vedanta, from Shriman Nathuraam Sharma to Mahrshi Ramana.

And all this adds to his poetry giving it a flare of real Indianness, achieving a greater communication with his audiences.

His main work is considered to be in the form of Ghazal though he has explored many other metrical and non-metrical forms of poetry such as Geet, Achhandas, Sonnet, etc. Many a times his metrical forms find its own meter to do justice to its inner rhythm and flow and for the proper unfoldment of The Vision, The experience. His unique contribution in the form of Ghazal is duly recognized by the critics and connoisseurs alike. Some of the notable qualities of each of his Ghazals are:
uniqueness of form
diversity of metrics
structure and diction – a lot of symbols and imagery from the life and culture of India along with the traditional concept of Ghazal.
a successful amalgamation of the flavors of other Gujarati traditional poetic forms like Baaramaasi, Pad, Dhol, Bhajan, Bharathri songs etc.
effortless incorporation of the insights found in folklore. A gift of enlightened beings – rural saints.
the poems are always aimed to achieve oneness with the self, and oneness with all the selves.
Ghazal becomes Indian to the core without losing its Ghazaliyat (the character and quality of a Ghazal).

He is gifted with a unique voice cultivated for poetry recitation to accomplish the best possible communication with the listeners, always leading to experience ecstasy, always bringing them closer to the self.

He has recited his poetry in various private and public events. He loves to recite his poems and still continues to do so… Many a times it is observed that quite a few people from the audiences remember many of his poems by heart. He is the beloved poet….and lovingly called "Bapu" of "Rishi Kavi".

His utter detachment for the publication of his works led to a wonderful happening which is unique in the history of poetry. His connoisseurs formed a group – a committee and they collectively made an effort to publish his poetry. The net result is "Ghazal Samhita" – in 5 Mandalas. One can see the beautiful synthesis of the traditions and cultures of Persia and India, "Ghazal" and "Samhita" in the very title of his latest anthology.

On Education

Another unique contribution of this poet is in the field of education. He and his wife (Nayana Jani, a poetess) allowed their children to learn without using any kind of formal known methods – schooling, exams, degrees, certificates etc. Their two sons Dhaivat & Jajvalya were given the freedom to learn without any burden or any kind of outside force or imposition. They were exposed to a lot of different things, different activities, different skills and different branches of knowledge to create their own curriculum. Both of them are grown up active young men doing many things and learning is still a continuous process for them.

The reasons for undertaking of the education of Dhaivat and Jajavlya in this different manner are:
Learning is a basic instinct, it should be preserved (all the young in nature are seen to have this instinct)
Instinctive self learning can only bring out the joy of the process of learning. (forceful inputs in the name of teaching can be harmful)

Conformity of one's being should come from within and not from outside (this means no comparison leading to elimination of process of evaluation and examination by outside agencies) uniqueness of every child (should be nurtured and cultivated leading to having a unique curriculum for each one).
This page is based on the copyrighted Wikipedia Rajendra Shukla; it is used under the Creative Commons Attribution-ShareAlike 3.0 Unported License. You may redistribute it, verbatim or modified, providing that you comply with the terms of the CC-BY-SA.