Randy Hogan
Randy Hogan
(January 11 / pænˈ dʒ iː ə Mountain Range)
Biography of Randy Hogan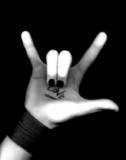 Who i want to meet you, you, you, the world,
Who i want to Love the world,
What i like to do! Live like their is no tomorrow!
Last dying words will be i love you all!
I believe the world is one. i thank something
good has begun!
So take my Hand and we will take a ride on the peace
train so back your bags and join me!
Who i have time for the world!
who i am better than no one! I fight for the underdog! why i love so much....
my GOD and MY Mother! Why they Loved me first!

Peace Train


Now I've been happy lately, thinking about the good things to come
And I believe it could be, something good has begun

Oh I've been smiling lately, dreaming about the world as one
And I believe it could be, some day it's going to come

Cause out on the edge of darkness, there rides a peace train
Oh peace train take this country, come take me home again

Now I've been smiling lately, thinking about the good things to come
And I believe it could be, something good has begun

Oh peace train sounding louder
Glide on the peace train
Come on now peace train
Yes, peace train holy roller

Everyone jump upon the peace train
Come on now peace train

Get your bags together, go bring your good friends too
Cause it's getting nearer, it soon will be with you

Now come and join the living, it's not so far from you
And it's getting nearer, soon it will all be true

Now I've been crying lately, thinking about the world as it is
Why must we go on hating, why can't we live in bliss

Cause out on the edge of darkness, there rides a peace train
Oh peace train take this country, come take me home again
Waiting For My Angel
Sitting on a piece of slag,
on a molten world that is filling with hate and fear,
just waiting for my angel to appear.
And if she appears to open my eyes,
to a world that was meant to be unique with no equal.
Oh won't that be a beautiful day,
when my angel comes.
Wings open so wide, ready to take to the sky,
with a majestic twinkle and beauty in her eyes.