Rita Dove
Biography of Rita Dove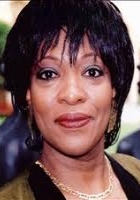 Rita Frances Dove (born August 28, 1952) is an American poet and author. From 1993–1995 she served as Poet Laureate Consultant in Poetry to the Library of Congress. She was the first African American to be appointed since the position was created by an act of Congress in 1986 out of the previous "consultant in poetry" position (1937–86). Dove also received an appointment as "special consultant in poetry" for the Library of Congress's bicentennial year from 1999–2000. Dove is the second African American to receive the Pulitzer Prize for Poetry, in 1987, and she served as the Poet Laureate of Virginia from 2004–2006.

Dove was born in Akron, Ohio to Ray Dove, the first African American chemist to work in the U.S. tire industry (as research chemist at Goodyear), and Elvira Hord, who achieved honors in high school and would share her passion for reading with her daughter. In 1970 Dove graduated from Buchtel High School as a Presidential Scholar, making her one of the 100 top American high school graduates that year. Later, Dove graduated summa cum laude with a B.A. from Miami University in 1973 and received her MFA from the Iowa Writers' Workshop at the University of Iowa in 1977. In 1974 she held a Fulbright Scholarship from Eberhard Karls Universität Tübingen, Germany.
This page is based on the copyrighted Wikipedia Rita Dove; it is used under the Creative Commons Attribution-ShareAlike 3.0 Unported License. You may redistribute it, verbatim or modified, providing that you comply with the terms of the CC-BY-SA.
Banneker
What did he do except lie
under a pear tree, wrapped in
a great cloak, and meditate
on the heavenly bodies?
Venerable, the good people of Baltimore
whispered, shocked and more than
a little afraid. After all it was said
he took to strong drink.
Why else would he stay out