Roy Allen
Biography of Roy Allen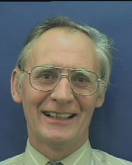 The entries I have made are more in the form of meditations than pure poetry. Other poems have been entered under the name of Royston Allen

The Bible calls Jesus by many names
each one giving a glimpse of His glory.
Like a cut diamond radiating in the sun
with every facet depicting an aspect
of His Divine Nature.


The poems on this part of the site will be on the 'Names and titles of Jesus'. All other poems will be gradually transfered and listed under my other Poetic name of 'Royston'

Roy
Today... 'The Carpenter'
Joseph the carpenter's Adopted One
born to his family as Mary's son.
In Nazareth with skill the yokes You made
working hard to learn Your carpenting trade.

Master craftsman and skilled worker of wood
lived there the meek and lowly Son of God.
They took offence thinking You just to be
Mary's son living with them locally.