Sahirah Hughes
Biography of Sahirah Hughes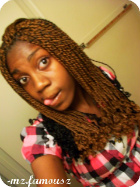 lil mama badd ass hell. yup yup she bout it.goofy- i have my moments.
.yung laydee &+ nvrr trashy. kno dhatt
You better cuff ya man. Its looks to me tha he could be tay fan.
sidekick; ; textually active.J
. lil shorty something like a STAR &| you knt reach her high.
believes; errythnq happens fOr a reason. So yyy stress it.
iONLY freaks wif badd chicksno rainbow.
ghotta keep the circle tight. errythnq aint fOr errybodyy.
they thnk they be knowen but imma let them thnk what they want. [pointblankperiod]
[? ]family &+ GOD.
Daddy!
Although we had distance between
us, you were just a call
away. No matter what, you
was a good dad…as much
as you wasn't here, I knew in
my heart that you cared, we
were a broken vessel, but we
were getting it together. You
loved me & I loved you