SAKISABRE Saki
SAKISABRE Saki
[SAKISABRE] (03 02 1967 / Tangail)
Biography of SAKISABRE Saki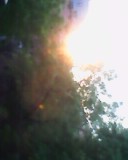 About Him: His Name is Mohammad Jahoorul Islam/ He is an Ex. Lecturer/ whose nick name is Babul & for poetry the Pseudonym SAKI SABRE! Passed from UNIVERSITY OF DHAKA with HONORS & MASTERS—session 1986-1987—class mates were Zakir, Mahbub, Kamrul., Azad, Mithul & Manoshi, Sukorna & so on! To Him UNIVERSITY LIFE was the most enjoyable that will never be forgotten ever in life! !
He Believes in SUFISM! !
The seeker must accompany a
spiritual Master and must keep
his heart to be present with his
teacher at all times whether in
person or at a distance. That
builds God Consciousness
Shaykh writes on this Subject

? ? ? ? ? : ? ? ? ? ? ? ? ? ? ? ? ? ? ? ?

? ? ? ? ? ? ? ? ? ? ? ? ? ? ? ? ?

? ? ? ? ? ? ? ? ? ? ? ? ? ? ? ? ? ? ? ? ? ? .

Role of a Murshid / Shaykh / spiritual guide: -
The spiritual guide- will help their disciples in the world, at the time of their death, in grave, in Hereafter, in every state and situation; also Fuqaha and Sufis all would do intercession of their followers and they also observe their followers and disciples at the time of death, at the time of questions of Munkar and Nakeer in the grave, on the Day of Resurrection & accountability, at the scale of justice where deeds are weighed and at the time of crossing Pul-e-Sirat and these Mashaik-e-Kiram never get oblivious on any stage. And it is also responsibility of a disciple to fulfil the conditions, promises he made to murshid during bayah and follow his advices, failing which he is not fulfilling conditions of being a disciple. Who would be more foolish that despite of getting an opportunity to become mureed but still has to face trouble in hereafter coz of failing to fulfill his promises! ! May Allah make us true lover of Himself and his Prophet, make us true disciple. Give us death on deen, make death agonies easy for us, give us relief in grave, in hereafter, on doomsday, at mezan, at bridge sirat for sake of our beloved murshid and merciful prophet (peace be upon him) ! !

SAKISABRE Saki's Works:

nill
Story Of Some Souls
Some Souls can travel anywhere as He likes!
Some has the same body structure in the Grave as His Life!
He is only out of human sight!
As the angels do so!
If HE wishes anyone can meet Him My beloved!
A Nature by the order of the Mighty Creator!
After death souls are joined to the bodies for Traveling's sake!
Anywhere in the sky or the earth from the graves! '
Its nothing for Thee ORDINARY!