Sharon Washburn Flynn
Sharon Washburn Flynn
(January 14,1949 / Winchester, MA)
Biography of Sharon Washburn Flynn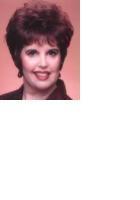 I have been writing in ernest for over thirty years. I was blessed to be published in various small press poetry journals and anthologies such as Lucidity, Midwest Poetry Review, Parnassus Literary Journal and The Inspirational Poet. My biography appears in the Eighth and Ninth editions of The International Who's Who Of Poets and Poet's Cyclopedia. I was blessed to compete at a poetry convention and be awarded a publishing contract in August of 2003. This is my writer's resume but it does not tell about how writing is the heart and soul of me. I would write if no one saw or read my poetry because I love to express myself with the written word. I just plain love to write.

Sharon Washburn Flynn's Works:

My first book was published. It is titled 'Dance With The Brazen Moon.' It is published by Watermark Press. It is a celebration of Native American spirituality and of Nature. It has a one of kind book cover created by the brilliant artistry of my friend, John Tetreault.
To Kiss Mouth Of Pearl
Like the waves of a troubled ocean,
waves of love tumble over
the shore of her tempest-tossed heart.
The moonlight showers her lithe form
with dots of pure translucent light.
She sways to the gathering rhythms
of an ebbing gleam as she gets lost
in the dream of what he is to be.