Shreekumar Varma
Shreekumar Varma
(1955 - / Satelmond Palace, Poojapura, Thiruvananthapuram / India)
Biography of Shreekumar Varma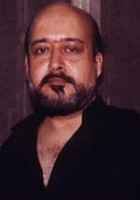 Shreekumar Varma is an Indian author, playwright, newspaper columnist and poet, known for the novels Lament of Mohini (Penguin, 2000), Maria's Room (Harper Collins, 2010), Devil's Garden: Tales Of Pappudom (Puffin, 2006), The Magic Store of Nu-Cham-Vu (Puffin, 2009) and the historical book for children, Pazhassi Raja: The Royal Rebel (Macmillan, 1997). He is the great great grandson of the artist Raja Ravi Varma and grandson of Regent Maharani Sethu Lakshmi Bayi, the last ruling Maharani of Travancore.

Biography

Varma was born in 1955 in Satelmond Palace, Poojapura, Thiruvananthapuram. His parents left Kerala and settled down in Madras when he was four. He studied in the Good Shepherd Convent, the Madras Christian College High School and the Madras Christian College, from where he completed his MA and M.Phil in English Literature. He also did a course in Journalism from the Bhavan's College of Journalism and Mass Communication. He took part in plays in school and college, and also participated in and devised programmes for All India Radio. He worked for the Indian Express and the Film Industry Journal (renamed Cinema Today) in Bombay. Back in Madras, he was associated with a printing press, as well as a publishing and creative training unit. He taught English Literature and Journalism at the Madras Christian College. He was a charter member and President of the Rotary Club of Madras Southwest. His mother is the Matriarch of the Travancore Royal Family.

He lives in Chennai, and is a full-time writer and adjunct professor at the Chennai Mathematical Institute. He is married to Geeta and has two sons, Vinayak and Karthik. He is a cousin of artist Rukmini Varma.

Literary works

His novels include Lament of Mohini (Penguin) and Maria's Room (Harper Collins). His books for children include Pazhassi Raja: The Royal Rebel (Macmillan), Devil's Garden (Puffin) and The Magic Store of Nu-Cham-Vu (Puffin). The Magic Store of Nu-Cham-Vu and "Maria's Room" are also available as digital "talking" books for the blind and the dyslexic.

His two award-winning plays, The Dark Lord (directed by Vinod Anand) and Bow Of Rama (dir. Noshir Ratnakar), were staged by The British Council (1986) and The Madras Players (1993) respectively. His play, Platform, was staged by The Madras Players in January 2005. (dir. N. S. Yamuna) His play Midnight Hotel (Madras Players) had ten shows in Chennai and Bangalore in March, April, May and August 2009. It raised more than ₨ 40 lakhs for the social service programmes of the Christian Medical College, Vellore. (dir. Mithran Devanesen) His play Nathu's Dream (Bala Vidya Mandir) was produced as a musical in September 2010. (dir. Neeta Shrikanth) His political play Five (Thespian en) was performed as supper theatre to a packed Chennai audience in November 2010 (dir. Ajit Chitturi). His play Cast Party premiered to full houses in March 2012. It was produced by The Madras Players and Boardwalkers and directed by Michael Muthu.

He has written regular columns for The Hindu, The New Indian Express, The Economic Times Madras Plus, Ritz Magazine, Fiji Times, Chennai Times and the Deccan Herald.

He has contributed poetry, fiction and non-fiction to several anthologies, including Poetry Society of India volumes, Aesthetica Quarterly Review, Pulse Berlin Magazine, A Hudson View Poetry Digest, Where The Rain Is Born: Writings from Kerala (Penguin), The Puffin Book of Poetry for Children, the Puffin Book of Funny Stories, The Tenth Rasa: An Anthology of Indian Nonsense (Penguin), A Cup Of Chai & Other Stories (Unisun Publications), Favourite Stories for Boys (Puffin), Bring Down The House Lights (The Madras Players), Tonight: An Anthology of World Love Poetry (The Poets Printery, East London, S. Africa), Kerala Kerala, Quite Contrary (Rupa Publications), Get Smart: Writing Skills (Puffin), Chicken Soup For The Indian Spiritual Soul (Westland), Why We Don't Talk (Rupa), Dark Moon Rising (Puffin), Urban Voice 04 (Leadstart), Funny Stories for 7-year olds (Puffin) and Only Men Please (Unisun).

He has translated poetry and fiction from the original Malayalam into English for the OUP Anthology of Malayalam Dalit Writings in Translation (Oxford University Press).

Awards and recognitions

He was awarded the Charles Wallace Fellowship for the year 2004, and was Writer-in-Residence at Stirling University, Scotland.
His debut novel Lament of Mohini was Longlisted for the Crossword Book Award. It featured on the Asian Age Top Ten List.
His novel Maria's Room was Longlisted for the inaugural Man Asia Literary Prize (2007). It featured on the India Today Top 20 List.
His children's book The Magic Store of Nu-Cham-Vu was Shortlisted for the Vodafone Crossword Book Award 2009.
His poetry was used as text for the dance recitals Vamshi and Monsoon by noted Bharatanatyam exponent Indira Kadambi.
His play "The Dark Lord" was awarded II prize in the British Council South India Playwrights Competition.
His play "Bow of Rama" won first prize in The Hindu All-India Playscripts competition.
His play "Deep Inside" (re-titled "Midnight Hotel" for performance) was Longlisted for the first MetroPlus Playscripts competition.
His play "Platform" was selected to launch the 50th year celebrations of The Madras Players, India's oldest running English theatre group.
He was on the Jury of the Karadi Tales and Deccan Herald short story contests, and the inaugural The Hindu Fiction Award, as well as the Prakriti Foundation poetry competition.
This page is based on the copyrighted Wikipedia Shreekumar Varma; it is used under the Creative Commons Attribution-ShareAlike 3.0 Unported License. You may redistribute it, verbatim or modified, providing that you comply with the terms of the CC-BY-SA.
Let Me...
let me hold you while you laugh,
there's a saying in our parts
that tears revive the past but harden the present,
let me hold you while your breasts are forming
and your lips are waiting, and the future's forming
within our sulky bowers, beneath our molten skies
that watch and judge and witness the precious
moments of our togetherness blooming into love.
let me drink in tribute to the soldiers