taylor marie
taylor marie
(the city)
Biography of taylor marie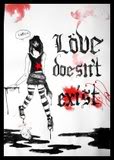 okay..here is the deal. i am your basic 'emo' teen. i have problems you will never hear. i am.... its complicated...5'3'-nd b4 yu say sumthn yes i am short i dnt care- umm lets see....i write poetry just to write how i feel at a certain moment. it is the way i express my self. idk wtf to say now so if yu wanna kno more message me!

taylor marie's Works:

Currently working on one.. Called Corazon Oscuro.
The Grim Reaper
the grim reaper is my best friend
i see him so much its like he lives with me

he is like a forbidden angel
i never get to leave with him
some times i think he lives in my head

i heard him
he said you need to stop trying to leave with me, i cant take you right now