taylor marie
taylor marie
(the city)
Biography of taylor marie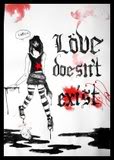 okay..here is the deal. i am your basic 'emo' teen. i have problems you will never hear. i am.... its complicated...5'3'-nd b4 yu say sumthn yes i am short i dnt care- umm lets see....i write poetry just to write how i feel at a certain moment. it is the way i express my self. idk wtf to say now so if yu wanna kno more message me!

taylor marie's Works:

Currently working on one.. Called Corazon Oscuro.
Evil Midjet
the evil midjet that lives in my house
smells very weird and keeps bugging me
bugging me to feed him
the evil midjet that lives in my house
is six years old
that evil midjet is my half-brother
he never leaves my side
even though i tell him to go away
he still wants to play!