Terence Winch
Biography of Terence Winch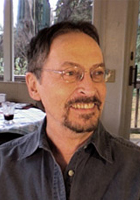 Terence Winch is an Irish-American poet, writer and musician.

Terence Patrick Winch was born in New York City in 1945. He grew up in an Irish neighborhood in the Bronx, the child of Irish immigrants. In 1971, he moved to Washington, DC, where he became involved with the Mass Transit readings in Dupont Circle. He published the first issue of Mass Transit magazine and co-founded Some of Us Press with Michael Lally and others. His writing, which shows New York School and other influences, has been widely published and anthologized. Primarily a poet, he has published fiction and non-fiction as well. He was the subject of a profile on National Public Radio's All Things Considered in 1986, and has been featured a number of times on The Writer's Almanac radio program. From 1975 to 1981, he was a regular book reviewer for The Washington Post and has also been a contributor to The Village Voice, The Washingtonian, The Dictionary of Irish Literature, The Oxford Companion to American Poetry, and other publications.

Terence Winch has also played Irish traditional music from childhood, and co-founded the band Celtic Thunder in 1977, writing much of the band's material for its three albums. His best-known composition is When New York Was Irish, which has been covered by many other artists.
This page is based on the copyrighted Wikipedia Terence Winch; it is used under the Creative Commons Attribution-ShareAlike 3.0 Unported License. You may redistribute it, verbatim or modified, providing that you comply with the terms of the CC-BY-SA.
Sleep Waltz
for MCW

Get old enough so you won't have much to fear.
By then, the music plays inside your head
and everything beautiful must be learned by ear.

In the bathroom mirror I behold my wear and tear.
In our bedroom I try to levitate in bed.
Get old enough so you won't have much to fear.