Thomas Percy
Biography of Thomas Percy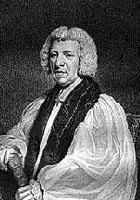 Thomas Percy was born on the 13th of April 1729 in Bridgnorth, Shropshire. He was educated at Bridgnorth Grammar School, later attending Christ Church, Oxford to receive a B.A. (1746 to 1750), again for an M.A. (1750 to 1753) and Emmanuel College, Cambridge in 1770 for a D.D.. He was fluent in English, Latin and Greek. Between 1753 and 1782 he lived in Easton-Maudit, Northamptonshire.

He was Protestant bishop of Dromore, before becoming a Dean. He married Anne Percy in 1759, and went on to become the father to two daughters; Barbara Isted and Elizabeth Meade. He died on the 30th of September in 1811 in Dromore, Ireland, and was subsequently buried at Dromore Cathedral.
This page is based on the copyrighted Wikipedia Thomas Percy; it is used under the Creative Commons Attribution-ShareAlike 3.0 Unported License. You may redistribute it, verbatim or modified, providing that you comply with the terms of the CC-BY-SA.
The Bonny Earl Of Murray
Ye highlands, and ye lawlands,
Oh! whair hae ye been?
They hae slaine the earl of Murray,
And hae layd him on the green.

Now wae be to thee, Huntley!
And whairfore did you sae!
I bade you bring him wi' you,
But forbade you him to slay.