Thomas Tickell
Biography of Thomas Tickell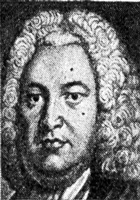 Thomas Tickell, son of Rev. Richard Tickell, was born in 1686 in Cumberland, England. He was educated at Queen's College, Oxford where he earned a Master of Arts degree. In 1710 he was made a Fellow. He held this Fellowship until 1726, when he left to get married in Dublin. He and his wife Clotilda had four children and resided in Dublin for the remainder of their lives.

A good friend of Addison's, Tickell also produced numerous poems during his career and regularly contributed verse to the Spectator. He also worked as a translator. Notably, his translation of the first book of Iliad appeared simultaneously with the Pope's in 1715.

Tickell was very much interested in public affairs and his poems include The Prospect of Peace. Written at a time of negotiation between Britain and France, it's message was one of enjoying the pleasures of peace rather than the pride of conquest. He later went on to serve as Secretary to the Lords Justices of Ireland, an honour which he held until 1740.

Tickell died on 23rd April 1740.
This page is based on the copyrighted Wikipedia Thomas Tickell; it is used under the Creative Commons Attribution-ShareAlike 3.0 Unported License. You may redistribute it, verbatim or modified, providing that you comply with the terms of the CC-BY-SA.
On The Prospect Of Peace
______ Sacerdos
Fronde super mitram, & felici comptus oliva.
Virg.


To the Lord Privy Seal

Contending kings, and fields of death, too long
Have been the subject of the British song.