Tony Hoagland
Biography of Tony Hoagland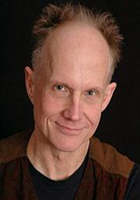 He was born in Fort Bragg, North Carolina. His father was an Army doctor, and Hoagland grew up on various military bases throughout the South. He was educated at Williams College, the University of Iowa (B.A.), and the University of Arizona (M.F.A.). According to the novelist Don Lee, Hoagland "attended and dropped out of several colleges, picked apples and cherries in the Northwest, lived in communes, [and] followed the Grateful Dead . . ." He currently teaches in the University of Houston creative writing program. He is also on the faculty of the Warren Wilson low-residency MFA program.

In an interview with Miriam Sagan about his poetic influences, Hoagland said, "if I were going to place myself on some aesthetic graph, my dot would be equidistant between Sharon Olds and Frank O'Hara, between the confessional (where I started) and the social (where I have aimed myself). In a 2002 citation regarding Hoagland's Academy Award in Literature, The American Academy of Arts and Letters said that "Hoagland's imagination ranges thrillingly across manners, morals, sexual doings, and kinds of speech lyrical and candid, intimate as well as wild."
This page is based on the copyrighted Wikipedia Tony Hoagland; it is used under the Creative Commons Attribution-ShareAlike 3.0 Unported License. You may redistribute it, verbatim or modified, providing that you comply with the terms of the CC-BY-SA.
The Change
The season turned like the page of a glossy fashion magazine.
In the park the daffodils came up
and in the parking lot, the new car models were on parade.

Sometimes I think that nothing really changes—

The young girls show the latest crop of tummies,
and the new president proves that he's a dummy.