Vonda Overlie
Vonda Overlie
(Havre)
Biography of Vonda Overlie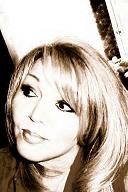 I am here to express all these repressed feelings I have been having. I am new to this. I don't know if this is poetry. I write from my heart and it feels good.
December
December

Who said this would be easy?
As I follow this thing called life,
Around each bend, more and more pain.

The storm never ends.
Where are the rainbows?