Vonda Overlie
Vonda Overlie
(Havre)
Biography of Vonda Overlie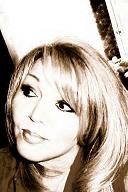 I am here to express all these repressed feelings I have been having. I am new to this. I don't know if this is poetry. I write from my heart and it feels good.
Yet.
Memories.. always there reminding what use to be.
I thought we were forever?

Promises broken.
A future shattered by a past.

When you promised always and forever,
Did YOU know in the back of your mind?