William Faulkner
Biography of William Faulkner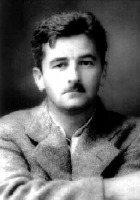 William Cuthbert Faulkner (born Falkner, September 25, 1897 – July 6, 1962), also known as Will Faulkner, was an American writer and Nobel Prize laureate from Oxford, Mississippi. Faulkner worked in a variety of media; he wrote novels, short stories, a play, poetry, essays and screenplays during his career. He is primarily known and acclaimed for his novels and short stories, many of which are set in the fictional Yoknapatawpha County, a setting Faulkner created based on Lafayette County, where he spent most of his life, and Holly Springs/Marshall County.

Faulkner was one of the most important writers in Southern literature in the United States, along with Mark Twain, Robert Penn Warren, Flannery O'Connor, Truman Capote, Eudora Welty, Thomas Wolfe, Harper Lee and Tennessee Williams. Though his work was published as early as 1919, and largely during the 1920s and 1930s, Faulkner was relatively unknown until receiving the 1949 Nobel Prize in Literature. Two of his works, A Fable (1954) and his last novel The Reivers (1962), won the Pulitzer Prize for Fiction.

In 1998, the Modern Library ranked his 1929 novel The Sound and the Fury sixth on its list of the 100 best English-language novels of the 20th century; also on the list were As I Lay Dying (1930) and Light in August (1932). Absalom, Absalom! (1936) is often included on similar lists.
After Fifty Years
Her house is empty and her heart is old,
And filled with shades and echoes that deceive
No one save her, for still she tries to weave
With blind bent fingers, nets that cannot hold.
Once all men's arms rose up to her, 'tis told,
And hovered like white birds for her caress:
A crown she could have had to bind each tress
Of hair, and her sweet arms the Witches' Gold.