William Jay Smith
Biography of William Jay Smith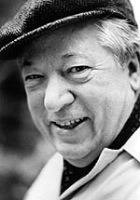 William Jay Smith, born in April 22nd, 1918, is an American poet. He was appointed the nineteenth Poet Laureate Consultant in Poetry to the Library of Congress from 1968 to 1970. He was born in Winnfield, Louisiana. He was brought up at Jefferson Barracks, Missouri, south of St. Louis. William Jay Smith received his A.B. and M.A. from Washington University in St. Louis, and went on with his studies at Columbia University, and Oxford University as a Rhodes Scholar. In 1947 Smith married the poet Barbara Howes, and they lived for a time in England and Italy. They had two sons, David Smith, and Gregory. They divorced in the mid-1960s. William Jay Smith was a poet in residence at Williams College from 1959–1967, taught at Columbia University between the years of 1973 and 1975. He serves as the Professor Emeritus of English literature at Hollins University. As of 2008, he has residencies both in Cummington, Massachusetts and Paris, France. Smith is the author of ten collections of poetry of which two were finalists for the National Book Award. Smith has been member of the American Academy of Arts and Letters since 1975. His work has appeared in Harper's Magazine, The New York Review of Books.
Penguin
I think it must be very nice
To stroll about upon the ice,
Night and day, day and night,
Wearing only black and white,
Always in your Sunday best—
Black tailcoat and pearl-white vest.
To stroll about so pleasantly
Beside the cold and silent sea
Would really suit me to a T!