William Simone Di Piero
Biography of William Simone Di Piero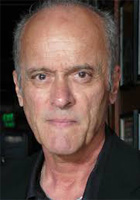 William Simone Di Piero (born 1945 Philadelphia, Pennsylvania) is an American poet, translator, essayist, and educator. He has published ten collections of poetry and five collections of essays in addition to his translations. In 2012 Di Piero received the Ruth Lilly Poetry Prize for his lifetime achievement; in making the award, Christian Wiman noted, "He's a great poet whose work is just beginning to get the wide audience it deserves."
He grew up in an Italian working-class neighborhood, attended St. Joseph's College in Philadelphia and received a Master's degree from San Francisco State University in 1971.
He taught at Louisiana State University, and Northwestern University. In 1982, he joined Stanford University. He is an Art Critic, and curated a photography exhibit of Jonathan Elderfield.
His work appeared in AGNI, Ploughshares, and Triquarterly.
He lives in San Francisco.
The Ash Bringer
A grainy predawn dark, early Expressway traffic
bleeding arterial tail lights across gray water
and its blue heart. Under Lemon Hill,
grunts from Boathouse Row, woodshop clunks,
young men's voices too loud for a day
exhaling into starless skies, bad boys
after keg night, hungover, push long sculls
into the water and slice its marcelled run,
a marbled peacock wake behind each stroke