Dev Anand
I Want To Love - Poem by Dev Anand
I want love
i want a kiss
i want your touch
i am yearning for all these.

come to me my sweetheart
give me yourself
let me fall on your lap
and enjoy the caresses of
your soft fingers.

i don't ask for much
only love and love and love.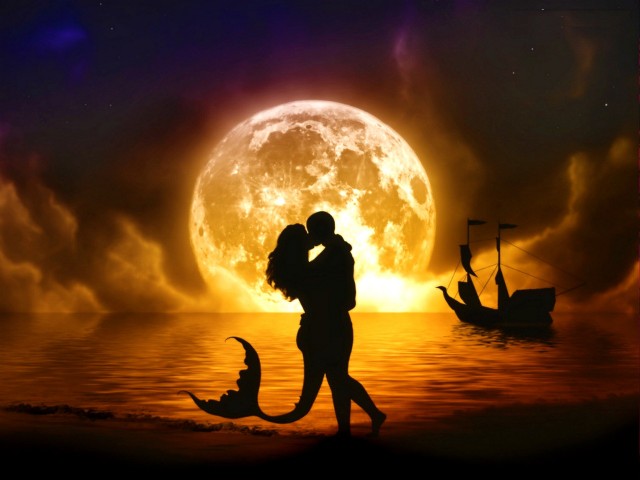 Topic(s) of this poem: love
Comments about I Want To Love by Dev Anand
Lalitha Iyer

(8/5/2016 3:58:00 AM)


Antony Theodore - Poem by Lalitha Narayanan
It is the heart of a man
so delicate like a swan
so soft like a feather
so sweet like a twitter
of a bird of heavenly utter
yes, the temple of god
is inside the heart of this man.

I saw him, come, see and conquer
all along the way he saunters
he made only friends and only friends
he was sacrifices and compromises
no, not for fleshy and meaty meals
but he hurt his heart
and those who hurt his heart
he never did counter chart
he is a noble man,
Nobility, if anywhere rests on earth
it is here, on the Island, in his hearth

He is trustworthy prima facie
at first sight itself you know you have met a Buddha
you know, you can trust this guy, he is the God,
that you sought after if any in earth
the guy is heavenly, his heart is purest
though all the cheap and cheaper cheapest
touch his path with filth and filthier and filthiest
he lives with Godly ardor, simply rich and divinely switched
Oh the man is a Messiah,
his love is the flame of the candle
lit with his forgiveness and magnanimity
the candle is made of his own flesh that he sacrifices
he is A Gandhiji, A Jesus Christ, A Rabindranath Tagore. (Report) Reply

Howard 'the motivational poet' Simon

(7/27/2016 2:34:00 PM)


Loaded with love and pregnant with passion! Simple but significant is this poem! (Report) Reply

Nilima Deb

(7/10/2016 1:46:00 PM)

The Poet Poet

(6/29/2016 12:31:00 PM)


short sweet and simple as LOVE OUGHT to be sublime poetry (Report) Reply

The Poet Poet

(5/29/2016 2:04:00 AM)


good one
silent version
then she will be below
and dev above (Report) Reply

Sahra Hussein

(5/7/2016 12:22:00 PM)


I don't ask for much
only love and love and love

having love is the happiness moments in the
life of human being.
love is feeling we all need no matter what.

good poem liked it. (Report) Reply

Pranayee Gupta Rachamalla

(5/5/2016 11:05:00 AM)


really lovely! i liked the lines i dont ask for much
only love and love and love! are very nice! (Report) Reply

Rosalinda Flores Martinez

(4/25/2016 6:12:00 AM)


Only love, love, and love... Thanks for sharing. A blessed day! (Report) Reply

Anzelyne Shideshe

(4/15/2016 6:54:00 AM)


Love it is! thanks for sharing and keep on writing. (Report) Reply

Novoti Gcisakazi Calpurnia Jiya

(4/12/2016 3:00:00 AM)

Nalini Jyotsana Chaturvedi

(4/10/2016 12:13:00 PM)


Sensuous sensitive stimulating! Thanks for sharing (Report) Reply

Salma Said

(4/9/2016 3:51:00 AM)


Short and to the point. This is amazingly written. True love is simple love. (Report) Reply

Anita Khelawan

(4/5/2016 1:35:00 PM)


I am happy that your are experiencing the good side of love... your poem reminded me of the joy it brings and it made me smile... Kudos to you for effectively expressing yourself... that's rare... thanx for sharing (Report) Reply

Ishrat Begum

(3/30/2016 5:48:00 AM)

Edward Kofi Louis

(3/16/2016 3:28:00 AM)


Love is the key! ! ! And, let the truth arise. Nice work. (Report) Reply

Stephanie Hazle

(3/13/2016 10:57:00 PM)

Chinedu Dike

(1/21/2016 3:50:00 PM)


A delicious blend of human primal feelings of love, sex, and romance, insightfully portrayed in nicely encapsulated piece of poetry subtly penned with insight. A lovely poem well articulated with conviction. Thanks for sharing Dev. Please read my poem THE OBSESSIVE AGONY OF LUST. (Report) Reply

Gajanan Mishra

(12/22/2015 8:02:00 PM)


love, love, love, I want to love, love is everything my dear, (Report) Reply
Read all 19 comments »
Read this poem in other languages
This poem has not been translated into any other language yet.
I would like to translate this poem »
Poem Submitted: Tuesday, December 22, 2015