Anwer Ghani
Anwer Ghani
(1973 / Iraq)
Life - Poem by Anwer Ghani
1- Quiet Life
This river is delicate as the green apple.Under its wings, the city lives with quiescence, and the swans dance over its water like sun songs. The field birds with their vivid colors bath over its swings with delight.The wet trees leaves fill the place with morning songs moisten by breeze. That silver air is so amazing, transfers between shadow breathes.It give the blue pool dreams with pearl taste.

2- Uproarious Life
The echo groans as a yellow bird exhausted by rain.It narrates a bright pain with wide eyes . The crying sky cloud are shameful from their sob. It brings to me an autumn whoop filled with death and yearning. Oh the bitter yearning.There, the promise is present in that pulse, and in that violet water of its arteries. There, the great tales of sand slumber under that remote tent.

•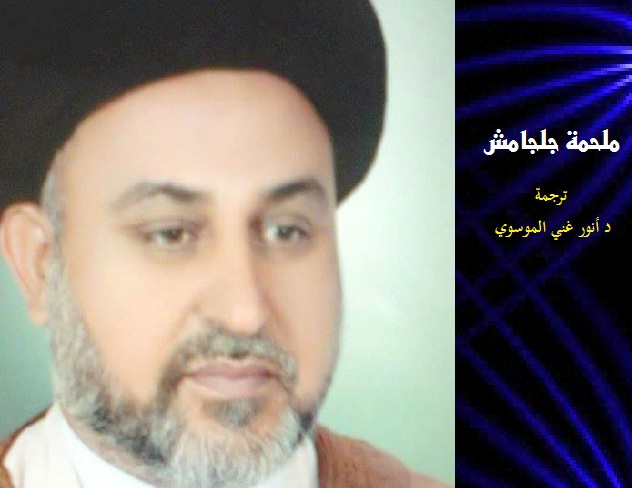 Topic(s) of this poem: poem
Form: Prose Poem
Poet's Notes about The Poem
Abstract language is a language depends mainly on the emotional and aesthetic functions of words, and it minimally cares with meaning function of language. In the Abstract style of language, the words become mirrors of deep emotional and aesthetic factors like the colors, and it will not be a mirror of meaning any more. The author doesn't try to bring the meanings and ideas by writing, and the reader cannot find what he expects from writing. Nothing there other than the feelings and emotions transferred clearly by text. By abstract language the feeling and deep emotional factors come into view .
Comments about Life by Anwer Ghani
Dr.tony Brahmin

(4/19/2016 4:46:00 PM)


words well used in aesthetic sense and very much emotional..... i like the abstract way of writing and you force the reader to read many times to understand the hidden meaning of your verses. thank you very much dear poet. tony (Report) Reply

Anwer Ghani

(4/19/2016 5:36:00 PM)

Thank you very much Dr tony Brahmin, Iam so happy for your cooment.

Anwer Ghani

(8/22/2015 3:03:00 PM)


Thanks very much Roseann. You are very great in your comment. (Report) Reply

Roseann Shawiak

(8/20/2015 12:16:00 PM)


In 1 - Quiet Life, your imagery is unique, delicate and beautiful, it gives a feeling of mystic spirituality. Really enjoyed reading it's innate nature. In 2 - Uproarious Life, the words have a life of their own, feelings of anguish come through, touching inner feelings and emotions filled with death and yearning. I love these lines: There, the promise is present in that pulse, and in that violet water of it's arteries. There, the great tales of sand slumber under that remote tent. Exquisite feelings of peace enter my mind when reading it. Totally love this poem about Life. Thank you for sharing it. RoseAnn (Report) Reply

Anwer Ghani

(4/19/2016 5:41:00 PM)

Roseann Shawiak, thank you very much, I am so happy for you important words.
Read all 5 comments »
Read this poem in other languages
This poem has not been translated into any other language yet.
I would like to translate this poem »
Poem Submitted: Thursday, August 13, 2015
Anwer Ghani's Other Poems