Mehri Mehraban
Bitter Or Sweet - Poem by Mehri Mehraban
A silent anger, a hidden shame
An unbelievable story, full of pain
To whom I tell my secrets and fears
I fear of you and me, of unexpected tears
Bring me Some rays of light 
 I've ever lived in darkness.

I've touched the life,  
and spelled the death with fear
The other part is  illegible,  
Bring me some light to read.
I seek all the truth, bitter or sweet
I Never mind the price, I should pay for it!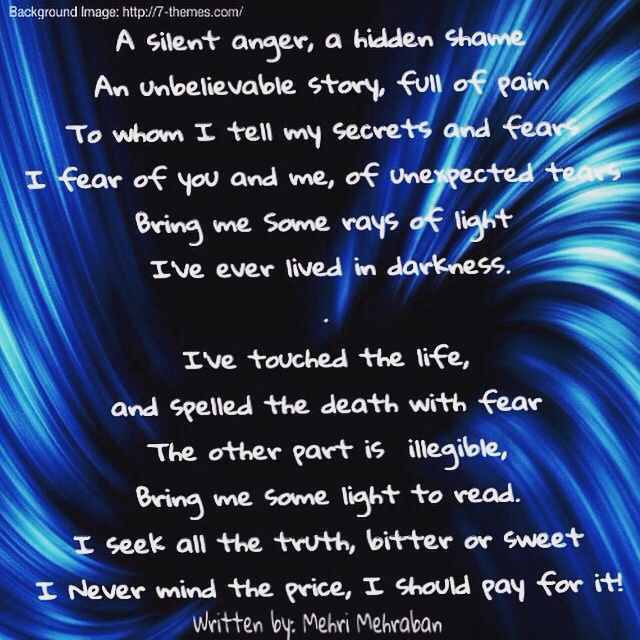 Topic(s) of this poem: life
Read this poem in other languages
This poem has not been translated into any other language yet.
I would like to translate this poem »
Poem Submitted: Monday, June 3, 2013
Poem Edited: Wednesday, July 29, 2015
Mehri Mehraban's Other Poems