My Impossible Love

Our sad and hopeless love,
I'm thankful to have known you,
I'm sorry I can't show you how much I love you,

Love means more than the words,
'I love you.'

You are far away,
You are so younger than me,

I'm so very old,
Born in a long ago time,

They say age doesn't matter,
But, the difference in years,
Bruises and hurts me every day,

Why can't I embrace you today?

Our sad love is impossible,
You Soul is far away,

I see your eastern heart at dawn every day,

Why can I not reach so far?

My love,

I can never touch you,

Even courtly love, my Princess can never be!

Our souls too far apart to reach our Destiny,

The only thing I will ever be is the sunlight that shines on your beautiful dreams.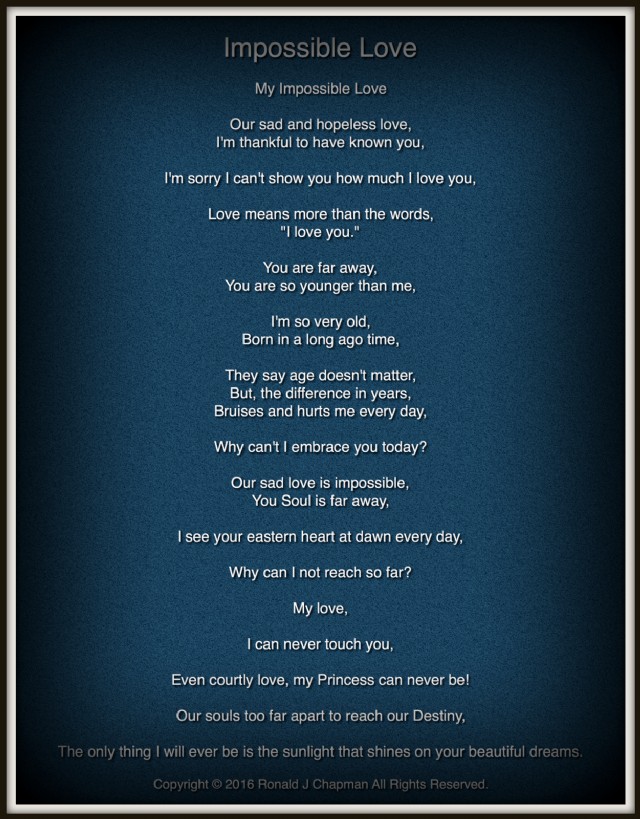 Thursday, March 24, 2016
Topic(s) of this poem: crush,love,love and dreams,missing,unrequited love