Matryoshka - All Poems-Pain
Is coming
It comes again
With dagger in hand
To darken my light.. Ayy death called separation!
Ayy life enemy
Ahh separation - separation
You took my childhood from me
You took the kids
All her children
Puppies of all kinds!
Separation..
Captured ahlar
A plea to you
Some kind of prayer
We gave our breath unhappy
For crying
Ayy death called separation!
Young girls
Young boys
Never ending love
Those holy mothers
Dear fathers
Spouse - friends
You killed them all!
You got them all!
Don't come, don't come anymore
Let nobody die
Nobody cries today
Oh deaf parting
Oh unconscious separation
Your eyes are full of blood
Blood can..!

Deep in my soul
This is crazy that I feel
This wasted misery
Awareness that separation is real
And the agony that this consciousness piled on me
It hurts my existence deeply
Dead winds are blowing inside of me
I want to be born in a cemetery...!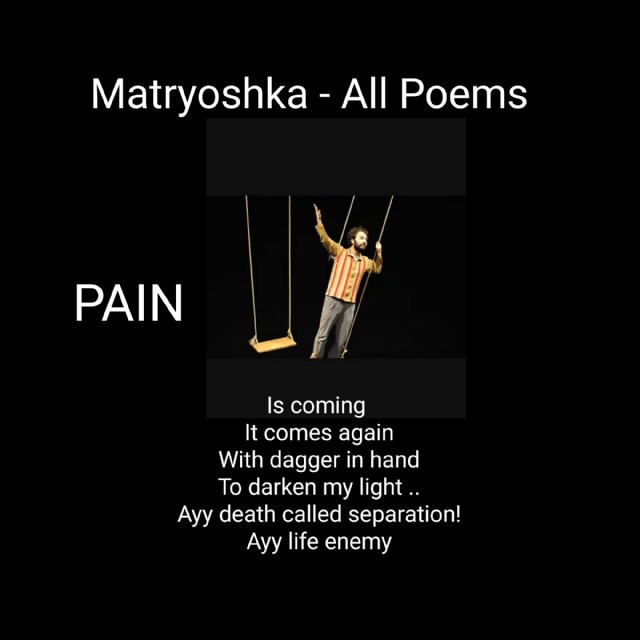 Wednesday, October 21, 2020
Topic(s) of this poem: life