Tuesday, October 6, 2020
Matryoshka - All Poems-Shut Up Hush.
I am going to work
I am coming from work
And I walk in the crowd
Then something stops me, a voice A voice from the deepest part of my brain, a scream
I hear the silence scream
Without talking to me
Something screams at me
It says;
This crowd
This noise
These departures, these arrivals
Where are you going?
Where are you?
Who are you?
Why is this occupation?
My God
Hush now shut up
Hush hush
Don't remind me I just died
Shut up shut up
What I lost or what I thought I was lost
So what I never had
Stop, don't remind me now
Shut up shut up
O dead, silent and violent scream in me
No you won't succeed in making me cry
Or make you laugh
The dead can't cry
The dead can't laugh
Enough, enough, stop now
What would you be
Ornamental...!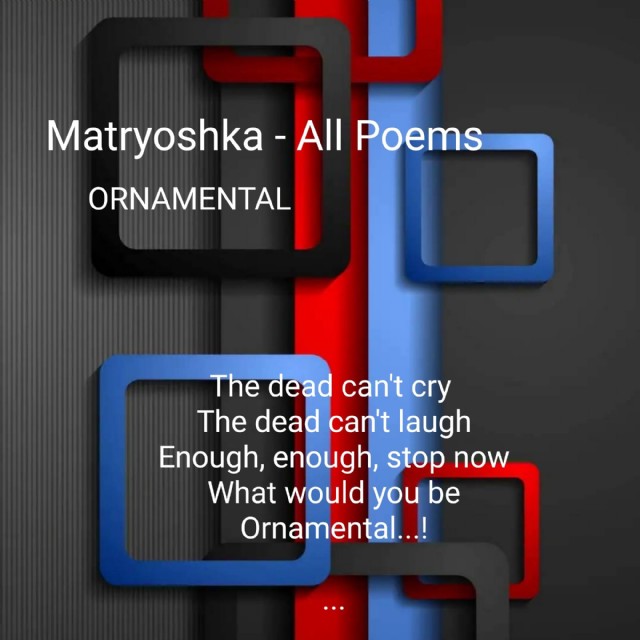 Gencay
Topic(s) of this poem: life