One..
When everyone gets sorrow, everyone does not know to cry,
Some of the heart breaks like a glass piece!
But do not water the eyes! The only God who knows how to mourn, how deep is the sorrow!
I'm in the body,
So little bodice
So insulted
So much boring
So disrespectful
How do I end up with my self-esteem. I am "Boss wow"!
But yes, yours
All the illusions
Heart breaks no more
Eyes are heavy!
Humiliation, ignorance
And bothersome
Being stored in the bag.
Eyes repeatedly pointing out
Say, how much more
Neglect, how much more
Left?

.. Two..
InshaAllah
I'll return one day
All humiliated humiliation!
You just keep on looking,
As i am
To you
I looked.
All on the face
Say "no"
Do not hold hands
Do not sit beside
Give me repeated holes
Think of me stupid
Every slap
By each
Me in diffusion
Destroy!

I will take all the money by throwing my face
Inshaallah one day
I will return the whole!
No one in your mouth
Do not talk
Because the canals cut itself
You brought crocodile!
You may also have trouble thinking that
"I can be so bad! "

.. Three..
Inshallah
If you're dead,
In your corpse
Do not kick!
My expensive shoes
Misers is absolutely
Do not tolerate!
Stay away from touching
I'm your body
Be far away
I do not see!
You have to be insulted in the coffin.
I will pretend to be
No more than you
Do not i know
In no time
We are known
I did not.
I will hate it!
The rest of the past
You will remember;
One group in the grave
Will not throw it
Do you know
Where I am
Do not drop.
Get the opportunity
Your impotent coffin
Fire will burn!

.. Four..
Inshallah
You die
One day after a decade
The grape will grow in the grave,
Your grave
No one is cared about,
Erase almost
The high stone of the grave.
Only on the silence signboard
Your vague
Name white
Painted.
You me
Will come to see you
come I am to you, I Will not see
Maybe thinking
Your grave
I came to Ziarat......
You will breathe comfortably
Maybe I think about me
Your penalties in Doa (Pray)
Negatives can be minor.
I smile mystery laughing,
Your grave soil
Seeing breaks.
I will stand by the grave
Pretend to be jealous,
Slowly open the zipper
Walking around the grave,
I will piss on the grave. And
I'll give it to you
Hanker.

..Five..
You will see
But nothing is happening
Power to say
No you
Your words in the world
Nobody listens
No longer
Even yours
The grave angels do not!
Remember, me
Ignore said
Your peace in the grave
Do not be there!
Ha ha ha!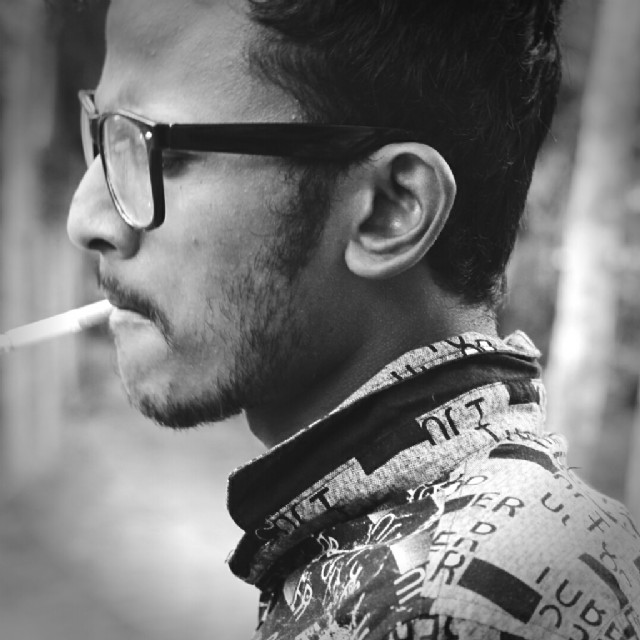 Thursday, June 7, 2018
Topic(s) of this poem: psychological
POET'S NOTES ABOUT THE POEM
The situation of a psycho lover, When his girlfriend leave him; and he cursed fluently.....