It rained cat and dogs,
The terrain was marred with mud.
Atlas my crew had arrived Warri in a bus,
My joy at the moment knew no bound.
I alighted with ecstasy,
My mind engulfed with fantasies as i made few calls to my Bestie.
We both began to search for each other desperately,
As we defied the rain tirelessly.

After some futile attempts we finally caught ourselves.
Twas like a dream come true though it didn't come cool.
Atlas we meet again!

You walked towards me like a queen from the sky,
My hearts skipped several beats as i was raptured in moments divine.
As we watched each other smile,
Nature had no choice than to slow down time.

Those speechless seconds where like blood stains in the blue sea that refused to be eroded by time,
The connection in those shy eyes and broad smiles where stronger than ocean tides.
The radiance from our happy faces where like gold sparkling in fire.

Lost for words but we still had to talk,
Though we were drenched by the rain we couldn't abstain from its reign.
You called relentlessly till we found our way.
We walked together till we got a shelter.

Oh! what a wonderful day.

Sitting together we watched the choir,
Sing happily like a soldier about to retire.
During the message we were busy with our jotters writing like scribes from yonder to the dictates from order.
Once a while we stole stares at each other.

Message is over and my bus about to go,
I wish i could sing a parting song but it was time to go.
Moment gone, memories shone as we waved goodbye with sincere smiles.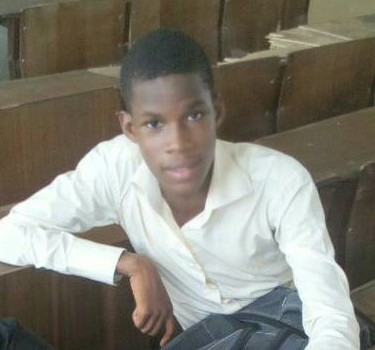 Tuesday, March 27, 2018
Topic(s) of this poem: time