Jab tak tu na soye jaagta rahun..
To dangh se so jaye to niharta rahu...

Kya kiya hai tune is dil ka hal.. Ki kar raha mujhe har pal behal..

Nend nai aati, aur
chain chali jati..
Aur jo dekh lun tujhko to
Ek Sawal man me aa jati..

Ki kya lagti tu meri,
Jo dil mera tere liye bekarar hai...
Har mausam tere sath
Sadbahar hai.

Smjh ye nai aata teri khusi se mujhe kyon khusi milti...
Tere gamo se kyon pareshaniya milti..

Tu meri kon hai ye mai aaj tak na smjh paaya hun...
Aaur tujhse beintihan mohabbat ki ye kah bhi naa paya hun...

Par phir bhi teri jhalak jo dur se dekhun to
Man awara ho jata...
Dil ka pata nai kahan dewana ho jata...

Mujhe bas ye bata de ki tu kahan se aayi hai..
Aaur kyon nai deti mere dil ko duhai hai...

Mujhe sare jawabon ka intejar rahega.
Par dil aaj bhi ek hi baat kahega...

Ki tu mera pehla pyar hai..
Aaur tere bin jeena bhi bekar hai...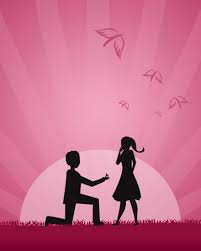 Saturday, October 20, 2018
Topic(s) of this poem: first love,love,poems,questions
POET'S NOTES ABOUT THE POEM
I was a bit sad so wrote this poem imagining a guy who fall in love woth a girl but girl didnt recognized his love and further she carried on without having a clue that the guy still loves her. So he cared about her every single day and night and time passed upon. But one day he asked himself why he is doing so amd cares so much about her, who she is to her and there was an answer from the heart that she is your everything, But to the most the guy didn't belived and wanted confirmation so he asked sevral question and waited for answers but sad no answer he got bit still doimg the same till now...

This poem is written in narative tone but while reading u may experience sudden past to present and sometimes future tune further used...

Hope You All Enjoy...