Yes, I am a traveler,
Journeying towards the city where
God is its builder and maker.

Yes, I am a tent-maker,
Laying up treasures in heaven where
Moth, rust, and thieves do not plunder.

Yes, I may and will suffer,
Bearing the afflictions of Christ for
Indeed I am His follower.

Yes, it is always ever,
Persevering like the Old saints for
The city which is much better.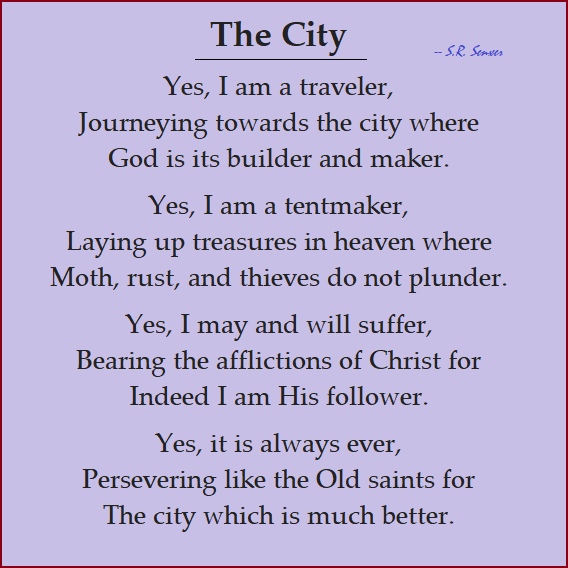 Tuesday, November 19, 2019
Topic(s) of this poem: christian,hope,journey,life,piety