Tuesday, April 16, 2019
The Hungry Bird
He knew just what he was doing
We watched him from a bench
He looked around to see if
His planning was a cinch.

Then without further ado
He stuck his head inside
The garbage can was simply full
It looked like he would hide.

Out he pulled lots of paper
From lids to containers of food
Then he'd hop down and gobble
Whatever he felt in the mood.

We sat and laughed quietly
Our bodies never stirred
He didn't know, we giggled so
As we watched this silly hungry bird!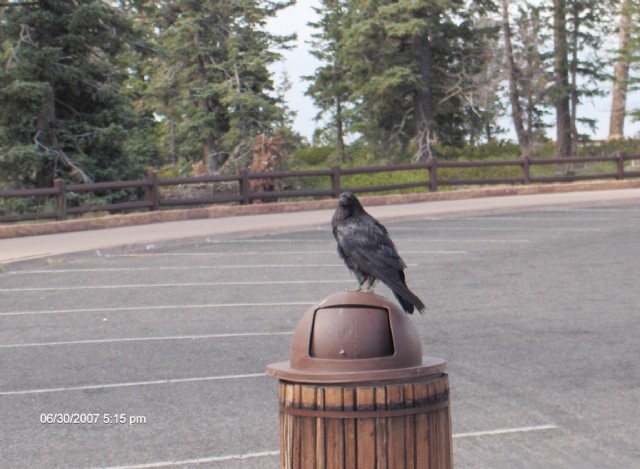 Marilyn Lott
Topic(s) of this poem: bird,hunger,trash