Saturday, July 4, 2020
Whoops
I've been so lonely
as of late.
I set out to
create a mate.
Oh, who am I
kidding, I'm not
a poet, I'm a doctor,
truth be told,
more of an alchemist.
I'm going to graveyards
for body parts, all
in the name of
science, I swear....
to create life....boy did
I fuck this one up
royally.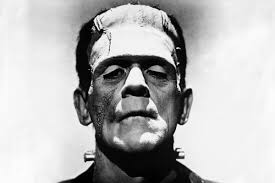 Thomas Case
Topic(s) of this poem: disaster,life,loneliness
POET'S NOTES ABOUT THE POEM
This poem is written as if Dr. Frankenstein wrote it.