I have a secret I will share,
I absolutely love footwear.
My closet though
Is far too small, I need more room to store them all.
I have a plan to put in place
to give me just a bit more space.
I know that soon there's going to be
a 'bring and buy' event near me.
So armed with bags and boxes too
I know just what I'm going to do.
He's just outgrown his old sweatpants,
they scream 'old man' and not romance.
And as for those old cordouroys
they're only meant for real old boys.
And who needs more than one good suit?
let's lay to rest those cowboy boots
and pants in every sort of hue
well they will have to go soon too!
So bags all packed with surplus clothes
I have to pray he never knows,
that his great sacrifice will be
an extra closet..just for me!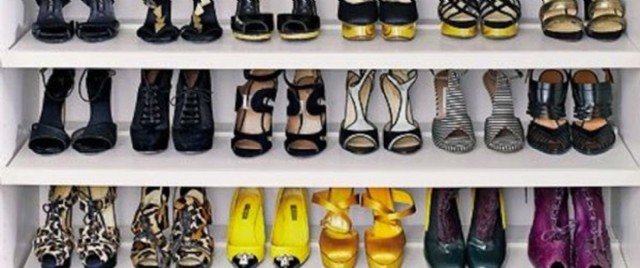 Monday, September 23, 2019
Topic(s) of this poem: humorous,room,sacrifice,shopping,space
POET'S NOTES ABOUT THE POEM
A little lighthearted poetry to brighten your day and something that I hope many can relate to!