Wednesday, October 14, 2020
Matryoshka - All Poems-Ladybug
My ladybugs to me
it brings nothing but bad luck.
My hooks are also very dark.
And the wind whispers in my ear that "lie, lie, yalaaaaan"
Who expect no day when he hears it
all my tears impatiently and completely
it is filling my eyes, it is jamming
I open the doors of my lashes
it flows and flows like crazy.
My soul is gone now
I can not control myself
As I write these
Like trying to drive me crazy
Wind the same word
In the form of a blurry scream
Yelling in my ears
My brain, my mind..

I want to go now
Go;
Where I am not
Far away from me..

Come on my finger
And then I'll fly it away with you
Come my ladybug
Come.

Your body soaked in blood
Your soul is crimson
I don't know what you think
You gave me this poem
Thank you ladybug...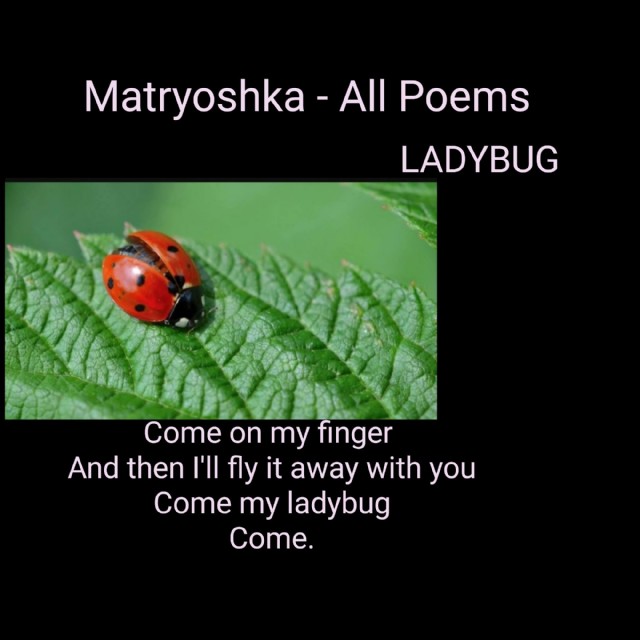 Gencay
Topic(s) of this poem: life