Spurgeon got converted at sixteen,
Began preaching at seventeen,
Became a pastor at eighteen,
Dominated England at nineteen!

In 2 years period, before he came to London,
When he was just 19, preached 670 sermons.
He went on to preach over 7000 sermons,
Of which we have around 3600 sermons.

At 17, I began preaching to my peers,
Since then I've been preaching for 12 years,
Yet achievement of Spurgeon's first 2 years
Is still an impossible feat, it appears!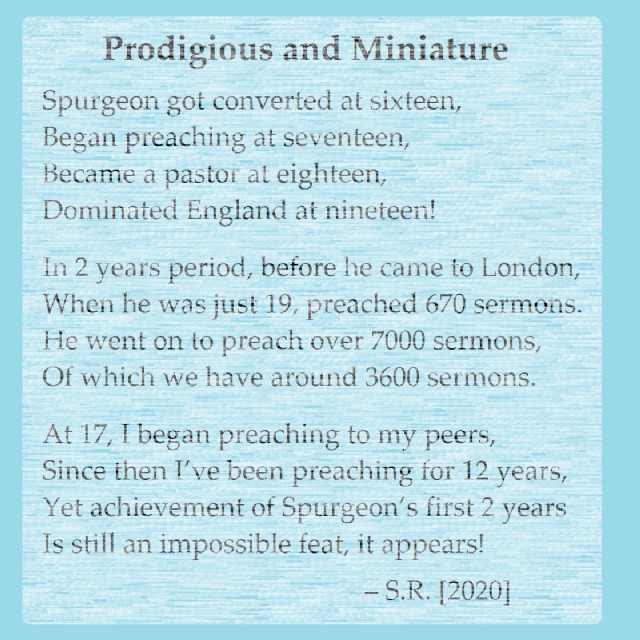 Tuesday, May 26, 2020
Topic(s) of this poem: talent