The Other Side Of Facebook
Billions of people are on Facebook
Are they in the book of life (Lifebook) ?
Thousands of users increasing in the former,
Numbers of people missing in the latter.
Have you ever ponder, face-bookers
That Christ wants us to be soul-bookers?
He came to the fishermen,
Calling them to become fishers of men.

They followed, leaving behind their net.
Must we not go beyond the internet?
Wait not for the comfortable time,
For we are told to redeem the time.

You may have friends more than ever
The fans of Justin Bieber.
It profits nothing,
If you do nothing,
To bring a soul to the fold.
Look! Millions of people are Christ untold.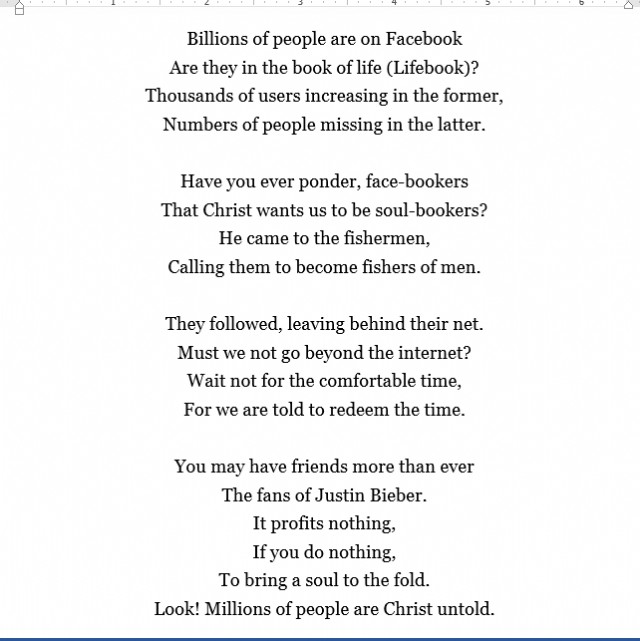 Wednesday, September 19, 2018
Topic(s) of this poem: facebook,friendship
POET'S NOTES ABOUT THE POEM
Written in 2014 (New Delhi)
Dedicated to my friend (L)Wungchang Shimray,
who would always love to read, review, and say
words of encouragement on anything I wrote.
I would have been a better writer,
if you were here little longer, brother!