It sat, its feet
Firm, grounded to the earth;
but heart scooped out-
Hollow; chunks of hollowness
Amidst overlapping hands.
Legs weak but firm
Determined to live
Despite a morbid Emptiness.
Downcast head,
A fleshy tongue-
A trail of sweet words and kisses;
Binding her still to his memory.

Gorgeous and grand in its sorrow-
Eyes turned to eternity.
The bare-bronze glimmer, sun and snow alike.
Just witness the unhinged life,
Asymmetric shoulders.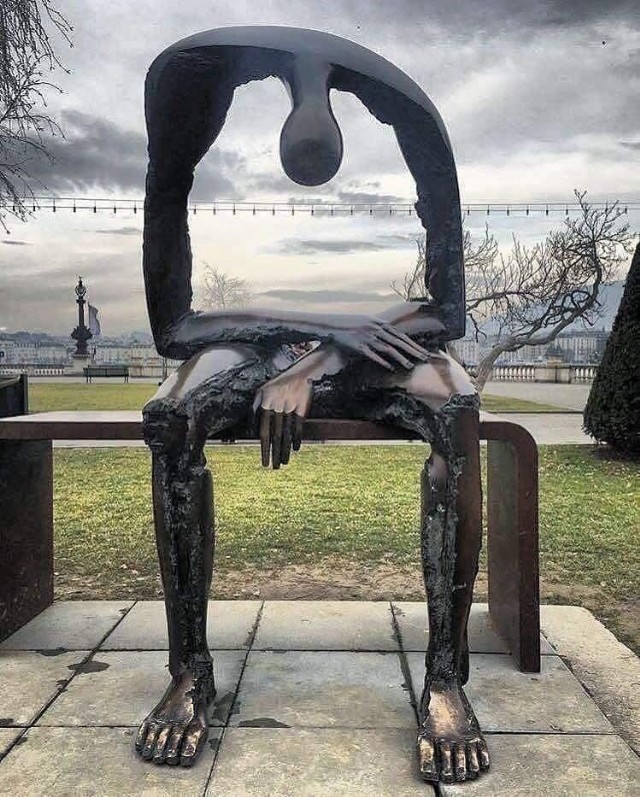 Sunday, January 5, 2020
Topic(s) of this poem: lost love