Today I watched the falling rain
Rice paddies drinking droplets sweet
Heaven watering farmers' grains
As stalks shoot up their growth to meet.

The scenery shown in verdant wetness
Ushering the harvest of a season
Bountiful proof of Nature's goodness
A rich store of life's provision.

I love the feel and sight of rain
Its cool refreshing sound of falling
I like to think I am the grain
Each drop of rain so nourishing!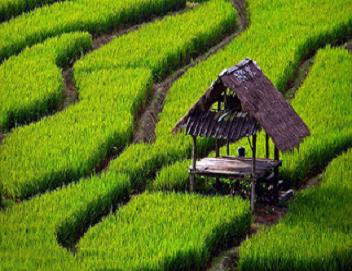 Thursday, July 16, 2009
Topic(s) of this poem: blessings,nature,rain