Tuesday, October 15, 2019
The Girl, The Lover And Me
The Girl, The lover and Me..
Itunumi Solace

They say good fences make good neighbours Before she settle down with that stranger,
Boys like us, have made life somewhat unbearable for her.....
Okay, here's my narration.

If you remember dolly the sheep,
first mammal to be cloned,
So was she to her lover, now estranged
Because I changed her history,
I am a man with no price tag I can't be bought
I go where love lives then dump my heap
Of miseries, then I walk away,
Pretending to be mending walls.

I came into her life,
With a promise of newer things
Adventures far beyond the center of the earth
With promises, like raising a castle for her in the air
"All women come with their price tag"
It only takes a good negotiator
And I earn my masters in negotiating
So I buy my way as a shareholder in her life
And the lover boy was aside mending walls.

She gave a different color of herself to her lover
And me the negotiator was having my time
You don't have to be an alpha male to dominate a woman. Just posses the right vibes, life's short afterall
The lover lad understands the game,
He hates to lose, so do I
So the princess was left in dilemma,
A dilemma borne out of greed...a woman's greed.

He promised her his life
I promise her my air
He promised her his world
I promise her my time
He told her, "I will spend all my time with you"
I told her, "I will make every moment count"
He was angry and confuse
She was in a state of dilemma,
Should she break up with her lover for me
Her lover that was once her everything and,
Here I am, piling my heap of misery.

I gave her borrowed time,
Spent on her borrowed money
And have her moments she's used to seeing only
In movies..
"Women think straight they don't think backwards"
So she dump her true lover for me.
Because I have the blinks
It was all I wanted.
"Women don't think about the future, but they live for the now"
And so the lover walked away, he was a sore loser.
And I, the undisputed destructor of all things love.

Within days, I soon sow The seed of lies
She wasn't fateful to true love, why should I?
I smile as I prepare to walk out of her life
The same way I had come, my job Here is done
Now she's depleted, desperate for any man to tie the knot
So she ends up with that desperate man on the road
Just to cover her shames,
When next you see her wedding pictures
Tell me if she looks satisfied.
Am coming for you too pretty....


Hater of all things romance.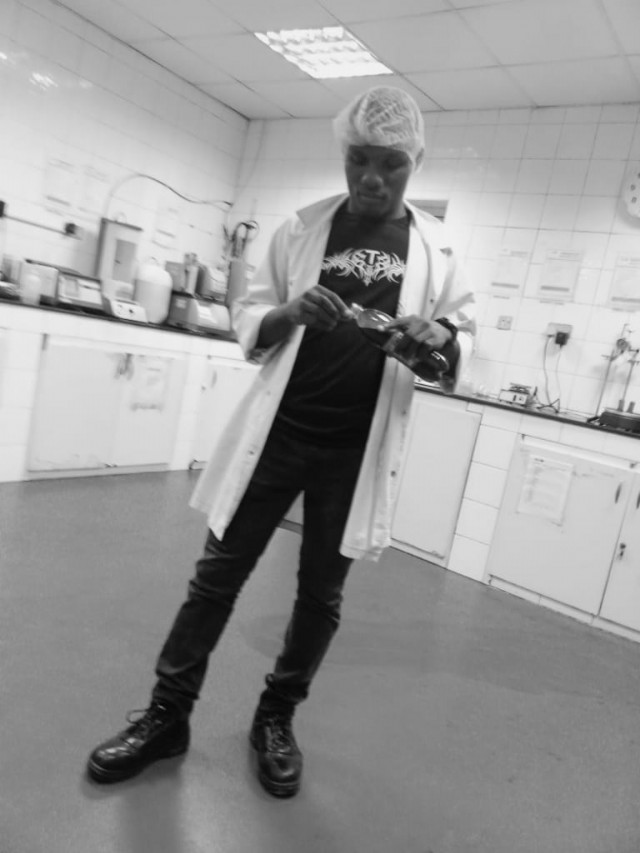 Kareem Itunu Azeez
Topic(s) of this poem: poem