Saturday, November 21, 2020
The Bitterness Of Unforgiveness....
Life is never fair always
But still we try to be good
But at times some events
Really steal all you have Still, you not to react, they wishes
Even now crushing you
As if you are only with mistakes
That's where forgiveness not possible
And your life becomes full of challenges
Even your very voice seems corrupt
Because all said see the in-appropiates
Even ignoring the goodness we bestow.

Life is a complex thing
Just when you think all is good going
Sometimes in your mind will plot confusion
Pull it till the extent it becomes worst
Just extracting you out of your blessing
If you don't care at such cunning games
You might miss your very best
What worth did those evil bring to you
That you invest your golden moment in them
Shake off those who fail to admire you ever
Hold on the hands of those who really love you
For they stood by your side even when things went wrong.

Remember always good is always over evil
And the well wishers above sly relatives
Just chase the good you recieve
Forgive and forget the past fright
Remember always this is your life
You have to live it not ruin it
Remember always people don't change
You change for the betterment of yours
Nothing is as important as your health
Oh! Holy soul remember to walk on path of love
It never makes mistakes like others
Because its makeup is not like crafty humans.

Just choose the good and best for you
Even though wrong was great on your part
Remember time is great magician
No one can bribe it ever for ages
So just move on accepting love you recieve
Shaking off all who ignored your presence
For their consent matters none
But your choice makes difference
This is your very life never leave
Just silently make moves like snails
Even though people laugh at you
Just keep moving for its your life.

Your timing is best for you only
No one can ever make a single edit there
So remember you never missed anything
Just abandon the coat of past
It serves no more purpose but to stir bitterness
Dress off the past that hurts like a pus
Never mind you made it even though those days
Not to miss you very best that's not yet arrived
But to make the right pick and laugh at fate
Who thought it can chain you with its dreaded destruction
Hold on man, I'm the one to scribble my days
And I choose to be with my happiness, rather than with disgust.

I choose to be with my happiness
The one who made me see life as best
The one who accepted me even I was formless
Why will I listen to you o my jittery past
For jiffy smiles by the one who believes
Out numbers the counted days of your
o my rearview mirror, not again to miss my goal
To be with my one who failed not to make me smile
Even for once be it days good or bad
Never even for once missed to make me smile
Should I not hear to his voice and follow
After all he made my day successfully pulling me out of you.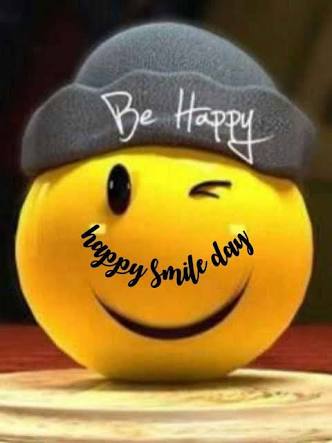 Varsha M
Topic(s) of this poem: anger,pain,past
POET'S NOTES ABOUT THE POEM
At times past becomes destructive. Give off those that no longer serves you. Just listen the voice that makes you feel good.
Photo courtesy pinterest.