There are many smells of Africa
That I at times recall:
The quay side waft of tainted water
In the harbor pool,
The salty tang of palm trees
Rattling in the breeze,
The fishy hint of crab, blown
From the low tide sandy frieze.
I love the smell of wood smoke
That billows past the train
From the engine up in front
As we cross the plain.
Then there's Jacaranda,
I can know it on a bet,
A heavy sultry odour
When it's hot or wet.

A singular recurrence
Is of fire on the plain,
Especially when the air is clear
And fresh after the rain.
I know the smell of long drops
With knot holes in the wall.
I always thought the smell would be
Quite nasty should I fall.

Then there's a smell for which I hungered
Since I was only four,
It was the clubhouse tang of Tusker
Lager coming through the floor.
For when I crawled beneath it
With cigarettes and grime,
The hint of beer would strike my nose
As something really fine.

Tusker, Tusker Lager -
The king of Kenya beer.
Tusker, Tusker Lager,
"Lete moja", bring one here!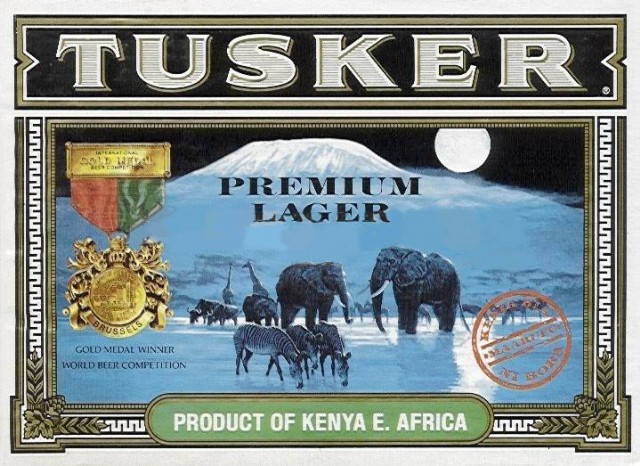 Wednesday, May 2, 2018
Topic(s) of this poem: african lifestyle
POET'S NOTES ABOUT THE POEM
Tusker has been Kenya's premium beer since 1922.By the 1950's it was well established and very popular.When adults gathered in the club house we would snoop around, and any open area beneath the floor where the piling lifted the decking above the ground, the wet and the white ants, was fair game for us kids.The bar areas had a particular smell that I associated with them, and now identify as that "Tusker smell".'Lete moja' in Swahili means "Bring one".