On the white sands of the shore
There a came a wave
It came up to my feet,
touched my feet
and washed it.

Receding,
it gave me
the bubbles and white foam
dying instantly
as it joined the mighty sea.

The sea is my home.
By dying to the shore
I enter my home.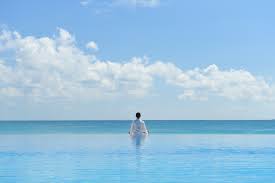 Friday, April 30, 2010
Topic(s) of this poem: mystical