In tiptoeing tiny steps
I came to you
to pluck your soul.

You found me, hugged,
kissed, squeezed my lips.

Then..
plucked your soul to give me
and the moon smiled.

(True love experience is always a mystery.
"The smile of the moon" - the mild golden light of the moon that falls in the garden on the riverbanks was always mysterious for me) .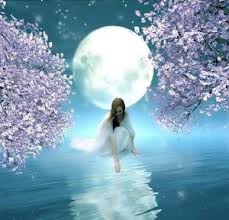 Dr. Antony Theodore
Thursday, August 26, 2010
Topic(s) of this poem: beauty