Friday, August 16, 2019
Environment 14 - The Angry Rains And The Pink Rose
I am a little pink Rose!
I bloomed to see
This beautiful world,
To enjoy the monsoon,
The cool touch of the rains,
The sweet dew drops on my petals,
The gleaming, shining white pearls,
The magical showers of the heaven!

But Alas! When the monsoon arrived,
The rains poured down in great anger,
The rains pounded the earth, trees and hills, without sympathy,
The rains just devoured the houses and people without any empathy!

What wrong have I done to be blown away by the fiery, rainy storm?
What sin have I committed to be torn and crushed into the deep earth?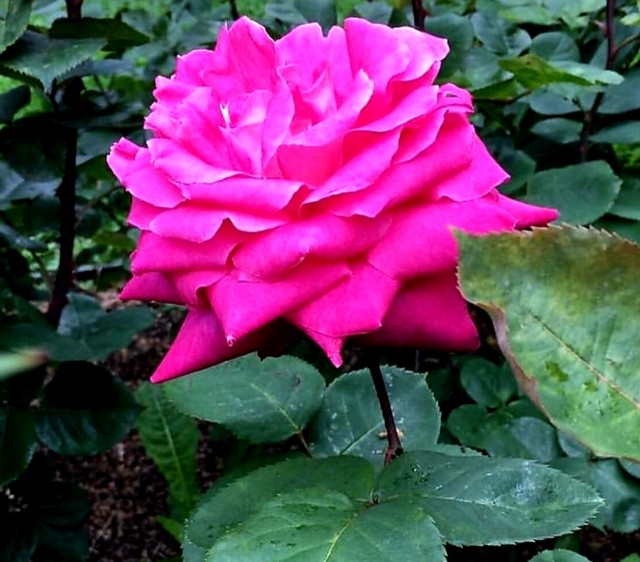 Geeta Radhakrishna Menon
Topic(s) of this poem: flower,nature,rose,rain,disaster
POET'S NOTES ABOUT THE POEM
The Rains of 2019 in India caused great damage of nature and its environment. Many lives were lost and properties destroyed.
This is the sad story of a little pink Rose.