Good Day, Werner, Herewith Your Account For Your Monthly Breathing
PAY NOW flashes on my mobile screen.

Yes, friends, only a matter of time.
What else is left to be commoditised?
Rocks that roll and heavy metal, plus
liquid gold that explodes inside engines
have all but been sucked out of Mother's belly.
Markets and governments - partners -
are left only with trash and air, in a way.
Gold rush, diamond rush, oil rush.
Garbage rush, with no time to waste.

How many wild animals still run free, truly free?
Not 'free' inside a reserve with shocking sides
and ample infrastructure.
In other words, when
I see social media pictures
of kings scraping leftovers off a tarred platter
and a winged prince hovering above a roadkill road
- like beggars -
that's exactly what I am not talking about.

How many wild horses gallop around the globe?
Not those that respond to sugar cubes
jockey's whip or click-clicking.

How many wild spaces?
Where no human shoes, empty cans, shopping bags
or attempts at squaring the horizon
scar what was once pristine?

How many wild people?
Who still
search for the creative word written on the flip side
of their hearts.
Who still
feel little compulsion towards stuff.
Who still
allow Nature to do her thing, even inside suburbia.
Who still
look
up at cloud, blue, bird and branch
down at green, flower, weed and bark.
Who still
embrace
domesticated best friends:
wagtail wolves, little lions
and talking eagles with clipped wings
lazing around residences.
Wild people
whose skin engage the earth.
Breathing while drinking it all in.
Striving to exhale only what the trees might need.

Bringing their monthly account to barefoot zero.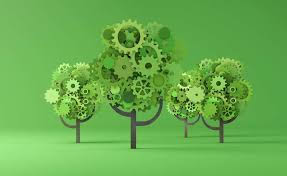 Saturday, April 27, 2019
Topic(s) of this poem: ecology,environment,life,nature,pollution