I'll Stay (Bonnie, A Promise To Clyde Barrow)
BONNIE'S POEM

01:
Just like the ramblin' roses Round the porch in summer do
Tho all the world forget you
That's the way I'll cling to you

02:
Just like the sturdy ivy
On a castle's crumbling stone
I'll cling to you and love you
And you'll never be alone

03:
Just like the stars in Heaven
Cling around the Moon at nite
I'll stay with you forever
Whether you are wrong or right

04:
Just like the perfume lingers
On a rose until it dies
I'll stay with you and guide you
With the love light in my eyes

05:
Just like an old song longing
On an exile's lonely breast
I'll stay with you & gladly help
To build a humble nest

06:
Just like the ramblin' roses
Round the porch in summer do
Tho skies are grey my sweetheart
I'll always stay with you

END


Historical Note:

This poem was composed by Bonnie during 1930 and 1931 while Clyde was in the Huntsville Penitentiary. This poem is Bonnie's promise to Clyde which she kept to the letter, right up to the moment they were killed together. In this poem Bonnie mirrors her own fear of abandonment, in her promise never to abandon Clyde.

01:
In this poem Bonnie promises to never forget Clyde even if everyone else does, no matter how long he ends up spending in jail.

Bonnie:
''Just think, honey, if you and he were to get twenty-five years in the pen! You would be a broken old man, friendless and tired of living when you did get out. Everyone would have forgotten you but me, and I never will''.

02:
She promises that she will never leave him alone. Bonnie kept this promise to the very end and never left him even though her mother Emma and others implored her to. At the end Bonnie was killed sitting beside Clyde.

03:
Bonnie promises to stay with Clyde forever, regardless of whether he is wrong or right.

04:
Bonnie promises Clyde that until she dies, he will always have her love.

05:
Bonnie promises that wherever they may be, she will help him build a home.

Bonnie:
''I love you, darling, with all of my heart and maybe it won't be long till we can be together again. Think of me, darling, and what a wonderful time we will have when you come home- how happy we will be. I love you, honey''.

06:
Bonnie promises Clyde to stay with him no matter how bad things get.

Bonnie:
''I love him and I'm going to be with him till the end. When he dies I want to die anyway. And though this may sound funny to you, I'm happy, just being with Clyde, no matter what comes''.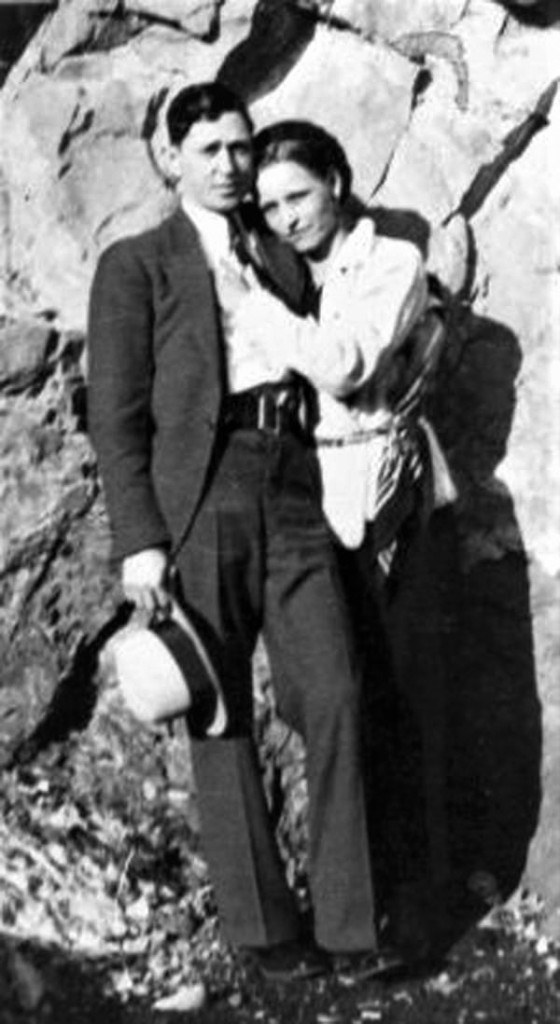 Sunday, November 15, 2020
Topic(s) of this poem: life,loyalty